Library resource
| 
Shell career challenge

Shell has been present in the UK since 1897. During that time, we have played a major role in powering and fuelling the UK's industry, transport and homes. We remain one of the North Sea's biggest producers, supplying around 10% of the UK's total oil and gas needs. Our gas plants, pipeline systems and import terminals deliver more than 20% of the UK's gas supply.
Electricity, including from renewable sources, will be a significant part of Shell's global future as the world moves towards lower carbon energy. Through Shell Energy, Shell today supplies home electricity – including 100% certified renewable electricity – to around 1.4 million customers in Great Britain. We continue to invest in electric mobility infrastructure to support the UK's switch to electric vehicles and have set an ambition to have 100,000 public chargers in the UK by 2030. By 2030 we aim for 90% of UK drivers to be within 10 minutes of a Shell charger.
In the years ahead, as the UK looks to bolster energy security and deliver its 2050 net zero goal, Shell UK is poised to play a crucial role. In March 2022, we announced an intent to invest £20 to £25 billion in the UK energy system over the next decade. More than 75% of this is intended for low and zero-carbon products and services, including offshore wind and electric mobility. Investments are subject to board approval and providing individual projects remain economically-viable under the recently-revised tax regime.
Join us in our online career challenges to find out the different questions we ask ourselves and the data we use to help answer them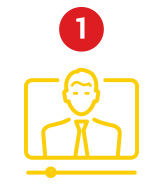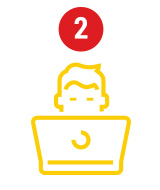 Students work on the challenge
in their own time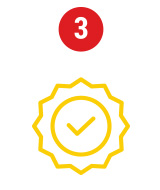 Recorded industry
assessment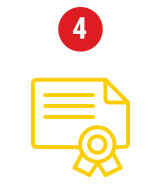 Certification of virtual
work experience
FIRST STEP CAREER CHALLENGE
YEAR GROUPS 7-9, YEAR GROUPS 8-10 (Northern Ireland) & YEAR GROUPS S1-S3 (Scotland)
The best way to predict the future is to create it!
Shell runs hundreds of forecourts across the UK that provide fuels and convenience products to our customers. Help us to understand when and where in the UK we should introduce facilities for charging of electric vehicles?
Overview:
There are currently 660,000 electric and 445,000 hybrid electric plug in the UK, with this number increasing year on year. Shell are passionate about the environment and providing clean energy solutions for the UK and are keen to develop a world that no longer uses petrol and diesel pumps on forecourts as soon as possible.
First Step Challenge:
Can you help Shell decide when they should stop selling petrol and diesel on their forecourts across the UK? Looking at our data, should we close all of these forecourts at the same time? In certain parts of the UK? Or for certain transportation types, such as lorries etc.

NEXT STEP CAREER CHALLENGE
YEAR GROUPS 10-13 + FE , YEAR GROUPS 11-14 + FE (Northern Ireland) & YEAR GROUPS S4-S6 (Scotland)
Where should Shell build their next electric hub to ensure they hit their clean energy target for 2030?
Overview:
Shell plan to grow their public charging network to 100,000 by 2030. This means that 90% of all UK drivers will be within a 10-minute drive of a Shell rapid charger. This includes on forecourts and in new locations like our all-EV hub in Fulham and Waitrose stores.
Next Step Challenge:
Can you advise us on where the location(s) of these EV charging hubs should be in the UK, considering many factors, commuters, holiday makers, taxi drivers etc. We will supply you with all the information you need to make these recommendations to us to assist Shell meet their clean energy target.

STEP UP CAREER CHALLENGE
UNIVERSITY + HE
Would you like to play a role in the energy transition, helping society move away from burning fossil fuels towards using clean energy sources such as green hydrogen and wind power?
Overview:
Shell is working to provide more renewable and low-carbon energy options for customers through investments in wind, solar, electric vehicle charging, hydrogen, and more. Shell has recently started construction of Europe's largest renewable hydrogen plant at the Tweede Maasvlakte in the port of Rotterdam, capable of producing up to 60 tons of renewable hydrogen per day using electricity from our offshore windfarms. Initially this green hydrogen will replace the grey hydrogen currently used in our refinery, but can the plant can also be run in reverse to generate electricity from stored hydrogen and feed this back into the grid.
Step Up Challenge – Data Science:
What is the best operating strategy for the Rotterdam plant to balance the use of wind power to produce green hydrogen versus using it to generate electricity for the Grid, providing green energy to homes, electric vehicles and businesses. How should this operation be optimised to ensure the project is commercially successful? Optimisation would reflect a whole range of factors, including deciding when operations should switch from one use of the electricity to the other.
Step Up Challenge – Data Strategy:
At Shell we have set a target to become a net-zero emissions energy business by 2050, in step with society and our customers. This means reducing emissions from our operations, and from the fuels and other energy products we sell to our customers (including providing more low-carbon energy such as biofuels, hydrogen, charging for electric vehicles and electricity generated by solar and wind power), as well as capturing and storing any remaining emissions using technology or balancing them with offsets. How can data and analytics help us transform our business and find and develop new opportunities in one or all of these areas to help us achieve our target?
Want to know why an invisible gas is described using colours? Click here for more information on "green" and "grey" hydrogen

Meet the Director of Data at Shell

George Rorie,
Chief Data Officer at Shell
Meet the FIRST STEP Career Challenge Team

Basabi Kundu,
Principal Data Analyst at Shell
Meet the NEXT STEP Career Challenge Team

Simon Jensen,
Product Manager at Shell
Meet the STEP UP Career Challenge Team

Andy Smith,
Data Scientist at Shell