Library Resource
| 
Omnicom & Rapp career challenge

Omnicom is a global network of leading marketing communications companies. Serving over 5,000 brands across 70 countries, we provide the best talent, creativity, technology and innovation to some of the world's most iconic and successful brands.
We offer a comprehensive range of marketing solutions spanning brand advertising, customer relationship management (CRM), media planning and buying, public relations and specialty services to drive results for our clients.
The Omnicom agencies include, OMD, OMG, Hearts & Science, PHD Media and Manning Gottlieb.
RAPP Worldwide is one of the agencies within Omnicom's network. We are fiercely individual. We are a global creative agency, with the individual at the heart of everything we do. We use data to find out what makes them tick. We use technology to talk to them one-to-one. And we use creativity to encourage them to engage, click, buy and bond, again and again.
Join us in our online career challenges to find out the different questions we answer for our clients and the date we use to help us.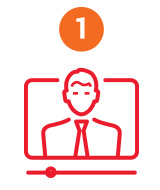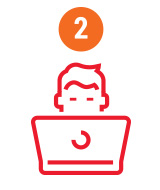 Students work on the challenge
in their own time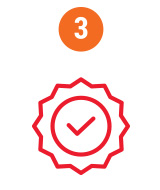 Recorded industry
assessment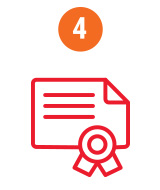 Certification of virtual
work experience
FIRST STEP CAREER CHALLENGE

YEAR GROUPS 7-9, YEAR GROUPS 8-10 (Northern Ireland) & YEAR GROUPS S1-S3 (Scotland)
How can Tropicana reach a young audience?
Overview:
Tropicana are obsessed by juice and driven by the desire to deliver great nutrition to everyone who drinks Tropicana.
Tropicana are seen as a family household drink. Historically, they have seen the younger audience market grow through partnerships with McDonalds and supermarket meal deals.
The ambition for Tropicana in 2023 is to reach a younger audience aged 11-14 years old, on their own, through a marketing campaign.
First Step Challenge:
Your help is needed to make Tropicana relevant and exciting for people aged 11-14, we need to understand what the target audience looks like, what are their favourite flavours are and what the best social media channel to reach them is. Is it Facebook, Instagram, Snapchat or TikTok?


NEXT STEP CAREER CHALLENGE
YEAR GROUPS 10-13 + FE , YEAR GROUPS 11-14 + FE (Northern Ireland) & YEAR GROUPS S4-S6 (Scotland)
Can you help KFC get more finger lickin' chicken delivered to customers?
Overview:
KFC launched their own delivery service recently. It's accessible via the KFC app. To support their launch, they'd like to develop a marketing campaign that encourages customers to use their new delivery service instead of Deliveroo or Just Eat.
But creating and delivering marketing campaigns is costly and takes time and effort to manage. So KFC want to ensure the campaign is as effective as possible.
They want to target customers more specifically, with communications that are relevant to them. And, they want to send the communications when it will get the best response.
Next Step Challenge:
We need your help to identify customer group(s) that we can target for the campaign and what we may say to them in the communications. We also need you to determine the best days/times to send the communications.
The data we provide and your own delivery experiences will help you solve this problem and help support KFC with the launch of their delivery service.


STEP UP CAREER CHALLENGE
UNIVERSITY + HE
How does VMO2 identify Students and Families for their new VOLT opportunities?
Overview:
Virgin Media and O2 merged forces in 2021, now referred to as VMO2. Due to this merge, VMO2 has developed a new up-sell product ("VOLT") which allows greater benefits than Virgin Media and O2 can offer separately. This allows VOLT customers to "Supercharge your World".
Step Up Challenge:
VMO2 wants to target individuals with the potential to benefit from being a VOLT customer. As key agency partners working with VMO2, we have sent you anonymised customer data and additionally sourced insight. Can you use this to identify Students and Families to target to become VOLT customers?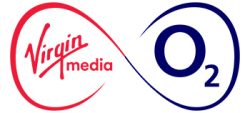 Meet the Directors of Data at Omnicom & Rapp

Rob Beevers, Managing Partner
at Omnicom
Nichola Parish, Director
at Rapp
Meet the FIRST STEP Career Challenge Team

Carly Greenfield, Consultant
at OMD UK
Kenny Hughes, Senior Analyst
at OMD UK
Rosie Wishart, Data Product Owner,
at Hearts & Science
Tim Brandon, Principal Consultant
at OMD UK
Meet the NEXT STEP Career Challenge Team

Raphaela Ring, Senior Data Strategist
at Rapp
Martin Chappell, Senior Data Analyst
at Rapp
Sam Putra, Junior Data Analyst
at Rapp
Meet the STEP UP Career Challenge Team

Willem Kerr, Junior Data Analyst
at Rapp
Marisa Matey-Hernandez,
Head of Analytics at Manning Gottlieb OMD
Tina Tse, Marketing Science Associate Director
at PHD Media UK

Louis Jones, Senior Data Strategist
at Rapp