Library resource
| 
Capital One career panel

Join Capital One and find out more about their different data careers and disciplines
We pride ourselves on hiring the best people, not the same people. Building diverse and inclusive teams is the right thing to do and the smart thing to do. We want to work with and recruit talented graduates: whoever you are, whatever you have studied and wherever you have come from.

Capital One is one of the UK's largest credit card companies. We're on a mission to help our millions of customers succeed with credit.
Our customers come from all walks of life. And we care deeply about the impact we have on their lives. That's why we design our products and experiences with them at the heart of it all.
The team at Capital One are a lovely bunch. We hire some of the best talent around. Our employees (who we call 'associates') get to do some of the best work of their careers with us. We believe that by looking after each other, we create a work culture that means we'll always do what's right for our customers.
We're also proud to get involved in local and national good causes, like helping young people grow new skills, supporting local communities and doing our bit for the environment.
Watch our Capital One career panel video
Meet the Capital One Data People
Jean Panagamuwa,
Chief Data Risk Officer at Capital One
Luka Stojanovic,
Strategy Analyst at Capital One
Annie Banner,
Data Scientist at Capital One
Shamit Raja,
Data Analyst at Capital One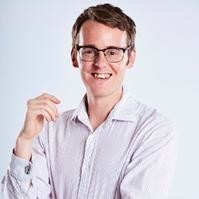 Sam Blackshaw,
Talent Acquisition Lead at Capital One One
FUN FACTS about Capital One
We recruit around
50 graduates
each year
as well as 30 intern/
placement students
Our intake comes from
over 30
different
Universities
We hire from any
background and hired from
20 different degree
subjects in 2021
from science, engineering,
computing, business,
finance and economics
We're still led by our
original
founder,
Richard Fairbanks