Empower Your Students with Data-Driven Skills through our Data Days Program
Welcome to The Data Inspiration Group's Data Days program – an exceptional opportunity for schools and colleges across the UK to foster their students' employability skills while highlighting the crucial role of data literacy, problem-solving, and storytelling in today's workforce.
Through this initiative, we enable students to virtually immerse themselves in the world of work, gaining invaluable experience alongside some of the UK's premier organizations. Our esteemed partners include BT, CACI, Capital One, Experian, Facebook, GSK, ITV, Lloyds Banking Group, Shell, Omnicom Media Group, Rapp, and Unilever.
The heart of our Data Days program lies in students coming together in dynamic data teams comprising 4-6 members. These teams take on real career challenges presented by our esteemed partners.
If you're eager to explore the transformative potential of our Data Days program, please contact Rachel Keane – info@digdata.online to find out more.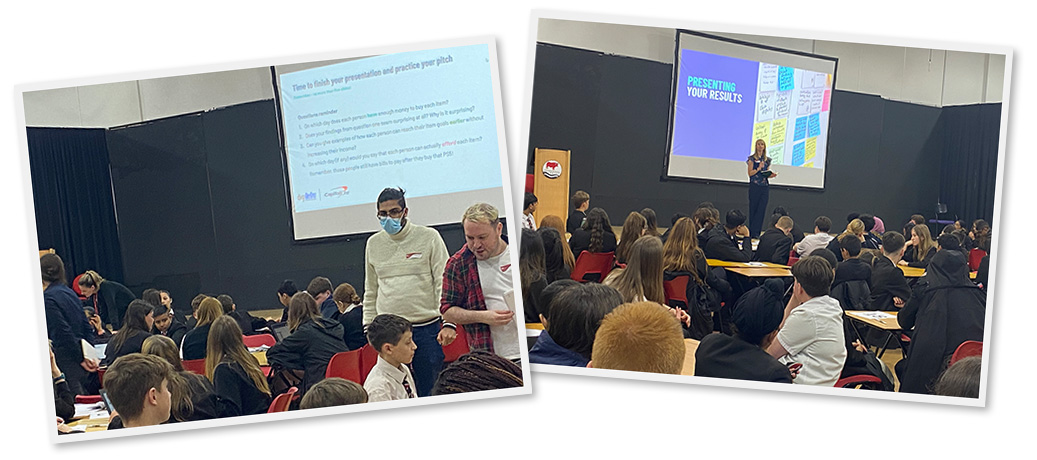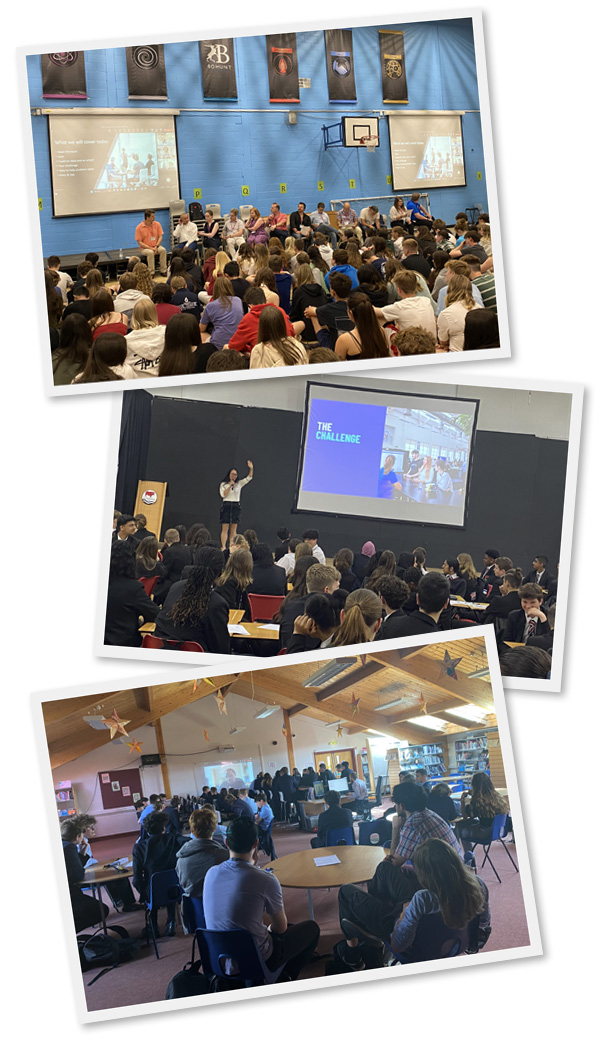 See what our volunteers have to say…
We would like to thank Digdata for an exciting and rewarding Data Day for our students. Rachel's knowledge of the industry and her contacts meant that students were able to complete a variety of challenges and gain a deeper understanding of the world of data. A great communicator, Rachel is an ambassador for young people heading into the world of work and we would love to work with Digdata again.

Such a great day and brilliant to be able to inspire the next generation.

I was blown away by the creativity and effectiveness of the presentations, it was exciting to see them story tell with data and communicate their findings clearly. This is one of the skills we are constantly working on in M&S with our teams. I hope the teachers are helping the pupils recognise that these less-technical data skills are very much in-demand in the workplace and will help set them apart in the future.

Brilliant way to spend 2 days changing young lives for the better.

It was great to see the outputs from the children over the two days and I thought there were some amazing presentations and also feel like many of the kids would have left the days having learnt some good things.

A great privilege to be involved in a positive initiative looking to connect all the wonderful elements of data with future talent - a unique experience to see it delivered on such scale and rewarding to see the engagement and enthusiasm of the young students whilst giving something back to the community.

Volunteering has shown me that the best way to learn is to teach. I came away with knowledge of the next generation of data professionals, with insights that reflected trends when managing, and informed me of what I can do as a hiring manager to adapt and build the next successful data function within a business. DigData are doing an amazing job of nurturing future talent and providing an opportunity for employers to play their part, at the same time as getting a step ahead for preparing to welcome these students into the workplace in the coming years.