Library resource
| 
BT career challenge

BT is one of the world's leading communications services companies, connecting customers in 180 countries.
Our purpose is simple: we connect for good. Through the power of technology, we're supporting customers to live, work and play together better.
Our fixed broadband and mobile networks are connecting the nation and our cyber security experts are helping to keep the country safe.
As data becomes increasingly important to our business and to our everyday lives, we're excited to be working in partnership with Digdata. Together, we'll give you the opportunity to help us solve some real life business problems using data and gain virtual work experience and certification.
Register now to receive all of the resources required to complete the BT career challenge and find out how data is used to answer these questions: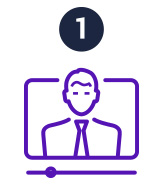 Watch the briefing
session video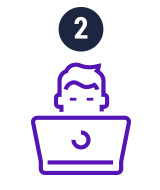 Students work on the challenge
in their own time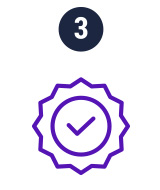 Recorded industry
assessment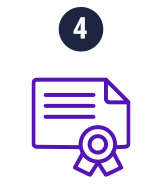 Certification of virtual
work experience
FIRST STEP CAREER CHALLENGE:

YEAR GROUPS 7-9, YEAR GROUPS 8-10 (Northern Ireland) & YEAR GROUPS S1-S3 (Scotland)
How can you stay better connected with your friends?
Overview:
It's the May bank holiday and you are wondering what you friends and family are planning and whether you can meet-up or do an online chat/video call. The weather is looking unsettled and so you decide to stay at home and connect with friends on a device. You have a number of apps and devices that you can use to connect, your choice is influenced by a number of factors including battery life, video quality, sound quality, ease of use, stable connection and speed.
First Step Challenge:
Help BT understand how you and your friends can stay better connected longer by using our data and your own experiences. What conclusions can you draw? Are there any opportunities for improvement? How can you stay better connected?

NEXT STEP CAREER CHALLENGE:
YEAR GROUPS 10-13 + FE , YEAR GROUPS 11-14 + FE (Northern Ireland) & YEAR GROUPS S4-S6 (Scotland)
The calm before the storm
Overview:
It's Friday night and everyone in your house is online… gaming, streaming films, online shopping, finishing some homework but there has been a weather warning… there is a storm coming.
With much of our daily lives, both work and social, dependant on good quality reliable broadband even a short period off line can have serious repercussions for everyone.
While we at Openreach may not be able to prevent storm damage we do want to ensure everyone connected to our network is back online as quickly as possible. To do this we need a plan.
Next Step Challenge:
Where should we send our engineers so they are ready for action and who should we help first
Other than the data provided what other information do you think would be helpful in answering this question and why?

STEP UP CAREER CHALLENGE:
UNIVERSITY + HE
Life is a continuous cycle…
Overview:
At BT we pride ourselves on how we service our customers throughout their life, from student, to couple, to family to retirement BT have products and services to suit our customer needs.
How can we ensure that we stay ahead of the curve and ensure that our customers have the right products at the right time and price for their current life cycle?
Step Up Challenge:
BT want to create a platform that allows their data team to understand their customers fully, looking at this data, what would be your recommendation?

Watch our BT career challenge promo video
Meet the Directors of Data at BT Consumer and Openreach

Bhagya Reddy,
Director of Data & AI at BT Consumer
Nirali Patel,
Director of Data & Analytics at Openreach
Paul McVicar,
Data & Decision Science Director at BT
Meet the FIRST STEP Career Challenge Team

Claire Ellison,
Head of Transformation at BT
Lena Janack,
Head of Consumer Data Science at BT
Dipika Patel,
Product Owner – Data Sourcing at BT Consumer
Ellie Califano,
Data Visualisation Manager at BT
Meet the NEXT STEP Career Challenge Team

Roisha Wardlaw,
Business Intelligence Specialist
at Openreach
Elouise O'Toole,
Senior Manager Strategy & Service Management
at Openreach
Ayaaz Aziz,
Business Data Architect
at Openreach
Meet the STEP UP Career Challenge Team

Isabelle Tontchev,
Data Engineer at BT
Reyhaneh Hashempur,
Data Scientist at BT
Providing mobile and fixed broadband services to
more than 30 million consumers &
one million businesses &
public sector customers
We have 99,700 full-time equivalent colleagues globally,
80,400 of whom are in the UK.
Together, we're building a culture where people can be their best while delivering on our purpose to connect for good.
Our Businesses
Consumer
Did you know that we're the UK's largest provider of mobile and fixed communications solutions to over 14 million households in the UK?
Enterprise
Our business-to-business unit keeps over 1.2 million UK and Republic of Ireland businesses connected.
Openreach
Openreach connect our homes, mobile phone masts, schools, hospitals, broadcasters, and businesses of all shapes and sizes. It helps to create the best possible network with the highest quality service, for everybody.
Digital
Responsible for leading BT's digital transformation, driving experience innovation and delivering the products and services our customers need to support their own goals.