Partner events
| 
Unilever live online career challenges
A Better Business. A Better World. A Better You.
Our unique brands and portfolio of products make us who we are and drive our purpose. But it's also the diversity, curiosity, and shared ambition of our people that make us successful.
Our people bring passion and purpose to our organisation and grow through continuous learning and development. This makes Unilever the perfect place to start your career. We have a variety of early careers programmes for young talent with fresh ideas who want exposure to real world challenges and inspiring leaders and peers.
There are many ways to join us. We have a range of job opportunities to fit around your studies – internships, and summer placements, or our apprenticeship programmes inclusive to all school leavers. You can also join us when you have completed your education – either in an entry level position, or by applying for our flagship leadership development programme, the Unilever Future Leaders Programme (UFLP).Are you creative, curious, collaborative, love to learn and have great ideas? Our Digdata career challenges are for you!
Join us in our live online career challenges to find out the different questions we ask ourselves and the data we use to help answer them.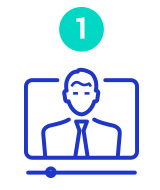 Register and attend the
45-minute briefing session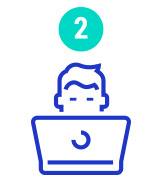 Students work on the challenge
in their own time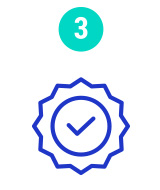 Recorded industry
assessment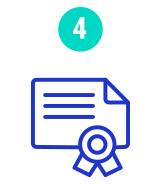 Certification of virtual
work experience
FIRST STEP CAREER CHALLENGE – Wednesday 27th September at 4.30pm:

YEAR GROUPS 7-9, YEAR GROUPS 8-10 (Northern Ireland) & YEAR GROUPS S1-S3 (Scotland)
Can you do Ben & Jerry's a flavour?!
Overview:
One of Unilever's most well-known brands is Ben and Jerry's who are constantly striving to provide their customers with the best ice cream, and to offer new and exciting flavours. They have produced three new ice cream flavours that they are planning to launch in London this autumn, but they are unsure which one they should pick. Can you help Unilever advise Ben & Jerry on which flavour to pick?
First Step Challenge:
Using our data can you advise Unilever and Ben & Jerry's which flavour they should launch next and what should be the recommended retail price?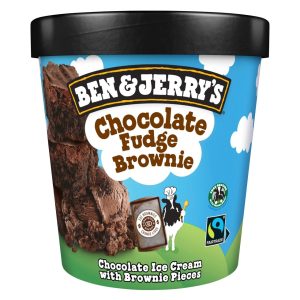 NEXT STEP CAREER CHALLENGE – Wednesday 4th October at 5pm:
YEAR GROUPS 10-13 + FE , YEAR GROUPS 11-14 + FE (Northern Ireland) & YEAR GROUPS S4-S6 (Scotland)
Are you a sunrise or a sunset ice cream lover? – Help Magnum get to know their customers.
Overview:
Magnum, one of the most internationally recognisable Unilever ice cream brands, have released two limited edition flavours this summer: Starchaser & Sunlover. Unilever are interested in understanding more about what people are saying about these flavours and how the ice cream lovers in the UK differ to their other global markets. This information will help our strategy team to deliver and launch new limited ice cream products.
Next Step Challenge:
Working with Unilever's Magnum Ice Cream data you will be tasked with deciding whether the public like the Starchaser and / or Sunlover flavours and how they compare to Magnum's all-time best sellers. This will involve exploring reviews, ratings, deal offers and the relationship between price, vegan offerings / conventional options. In summary, uncover the hidden insights within Magnum's world of frozen delights.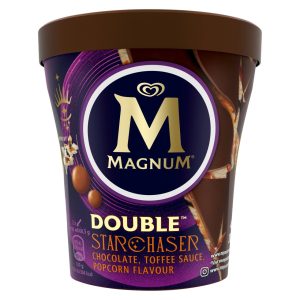 STEP UP CAREER CHALLENGE – Wednesday 11th October at 6pm:
UNIVERSITY + HE
Can you do Ben & Jerry's a flavour?
Overview:
Would you like to play a role in discerning the ice cream preferences of the UK, delving deeper into their flavour favourites while catering to a diverse range of dietary inclinations so we can continually refresh and bring smiles to everyone?
Step Up Challenge:
Unilever, the company behind the iconic brand Ben & Jerry's, is dedicated to maintaining its leadership in the UK ice cream market, being committed to diversity and making sustainable living accessible to everyone. We strive to consistently introduce new and captivating flavours, maintain competitive prices, and present a portfolio that is suitable to every dietary preference. One of our foremost initiatives is expanding the range of vegan ice cream options that not only satisfies the palate but also the conscience!
Step Up Challenge – Data Science:
What would be the optimal strategy for Ben & Jerry's in the UK to harmoniously blend classic ice cream flavours with the rising demand for specialty offerings like vegan, dairy-free and other products that cater for dietary restrictions? As we aim to not only meet but anticipate the preferences of the masses, how can our operations be fine-tuned to ensure commercial success in this endeavour? Factors to be considered should include timely introduction of flavours based on seasons, current market trends, and invaluable customer insights.
Step Up Challenge – Data Strategy:
Ben & Jerry's aspires to continue miles ahead of its ice cream competitors in the UK. Our mission encompasses refining our timeless favourites, weaving in novel dietary options like the vegan variety, and persistently innovating to align with the dynamic tastes of our consumers. How can data and analytics underpin our brand's evolution, spotlighting avenues of opportunity and paving the way to achieve our ambitious objectives?
Intrigued about the artisanal craftsmanship behind vegan ice cream? Click here to immerse yourself in Ben & Jerry's journey of creamy innovation!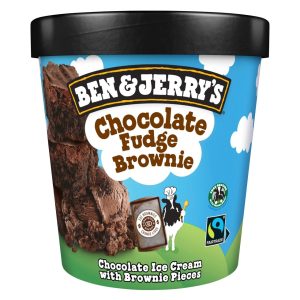 Register today for our Unilever live online career challenges
Meet the Director of Data at Unilever

Alex Owens, VP, Global Head of People Data Centres (PDC's)
& Exec Sponsor of Unilever's LGBTQI+ Network
Meet the FIRST STEP Career Challenge Team

Elizabeth Ogbonnaya,
Consumer & Market Insights Manager – Nutrition
at Unilever
Sanaa Rafay,
PDC Data Visualisation Lead & Planner
at Unilever
Meet the NEXT STEP Career Challenge Team

Miguel Campos,
Data Analyst & Data Visualisation Specialist
at Unilever
Loai Alnouri,
Junior Data Scientist
at Unilever
Meet the STEP UP Career Challenge Team

Alex Navarro,
CMI PDC Labs – Senior Manager –
AI & Data Science Lead at Unilever
Veerdhwaj Rathore,
Assistant Manager Data Science Products
at Unilever