Our Chief Data Inspirer
Having worked in data recruitment for the past 12 years, I have first-hand experience of the challenges faced by the industry in building diverse and inclusive teams. I have also seen the lack of knowledge and awareness among young people regarding the vast array of opportunities available to them in the data industry.
Since 2014, I have been the driving force behind various programmes to support commerce and education in the data and analytics space. These efforts have been rewarded and I have been privileged to attend prestigious events at Downing Street for International Women's Day, appeared as a guest on BBC Radio 4's Woman's Hour, and launched a short educational film created by The Rankin Group at the BBC.
Motivated by these experiences – and fuelled by my sheer passion for working in education, especially supporting young people in finding a fulfilling career path – I founded the Data Inspiration Group. Our mission is to promote career opportunities offered by the data industry and, through our Digdata programme, we are setting out to build a strong relationship between educational establishments and industry partners to build awareness and develop future talent.
My team and I are thrilled at the prospect of providing young people with the knowledge and skills required when considering a career in data. By connecting students with relatable role models in the data industry, we can help dispel the myth that data careers are only for those with a maths or STEM background. A truly successful data and analytics team is filled with diverse individuals possessing many different talents, and we are passionate about encouraging students of all ages, abilities and disciplines to realise their full potential in this exciting and fast-growing industry.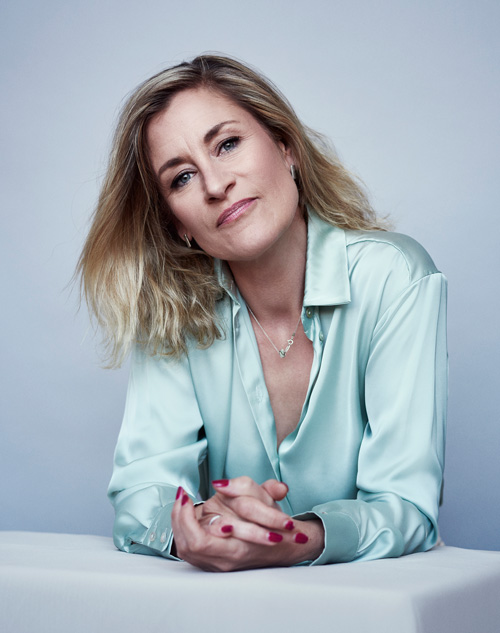 Rachel Keane
Founder and Chief Data Inspirer
Data Inspiration Group
"My vision is to create a permanent relationship between educational establishments and the data industry, opening young people's minds and giving them the tools to become the next data pioneers."
Rachel Keane
Founder and Chief Data Inspirer, Data Inspiration Group
I've known Rachel now for over 10 years. She is an achiever who sets out to make a difference no matter how big the challenge. Through her passion, determination, and networking ability she has created meaningful impact in her mission to further equality in data & analytics.

Rachel is someone once met never forgotten. Her passion, drive and energy are totally infectious. Her vision is clear. She wants more young people, particularly those that are disadvantaged, to be inspired by a career in data and technology. In short, to dig data. And there is no stopping her. Her vision, tenacity, knowledge, and expertise blend together beautifully, to create an unstoppable force to do good. I know that her bold ambition will attract lots of supporters and helpers along the way, enabling our country to build the future facing talent it needs.